Schroeder's Piano
1-800-57-PIANO


CONSIGNMENT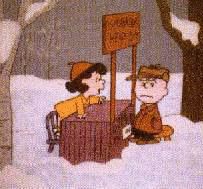 is a great way to sell your piano!
It combines the convenience of selling to a dealer
with the extra

you would receive from selling it yourself.
It is the perfect option for people that have a little time to wait
before they get their

. Most people are in this category.
Now you can let SCHROEDER arrange the REST for you.
He has three great options. Choose one of the following, click on
your choice at the bottom of the page and follow the simple instructions.
CONSIGNMENT OPTION #1
SCHROEDER'S will pick up, prepare for sale and showcase your
piano. We will sell it for you and then send you the amount agreed upon.
CONSIGNMENT OPTION #2
SCHROEDER will list your piano on theUS PIANOwebsite and provide the
same great services available for your piano as he would if he were selling his piano.
Your piano will stay in the comfort of your home and when it is sold,
you just send SCHROEDER the amount agreed upon.
OPTION #3
CASH

now!
Call 800-57-PIANO
Click here to see
the questions SCHROEDER is going to ask you when you call and
then come back to choose from one of the following three options.
OPTION #1 OPTION#2 #3CASH

now!